RED ROCKS
TICKET
INFORMATION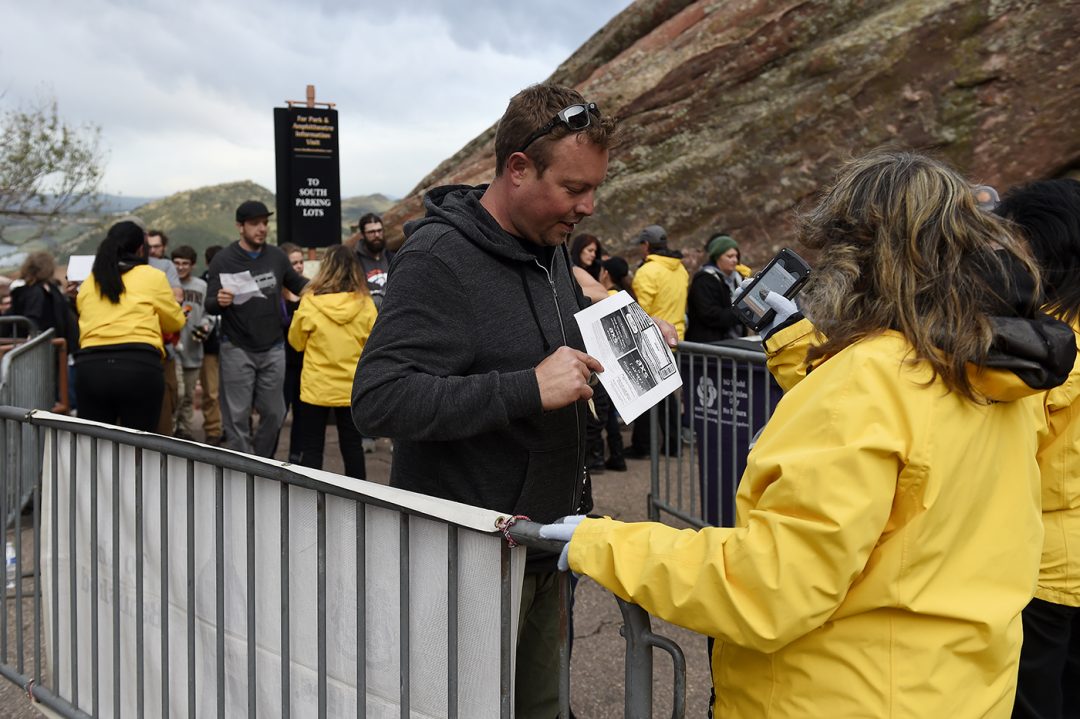 Ticket Info
Do you have tickets for other venues in Denver, Colorado?
Yes, you can find a list right on this page. If you're looking for other venues in Denver or elsewhere in Denver Colorado, you can also click the link on our City Guides main page. You'll find a list of other towns and venues in Denver Colorado.
Do you offer any promo codes for Red Rocks tickets?
Absolutely! You can find promo codes on performer and event pages. Enter them at checkout for additional savings on our already great tickets.
What if I buy tickets to an event at Red Rocks that gets canceled?
If an event at Red Rocks is canceled without being rescheduled, buyTickets.com offers a full refund for the price of the ticket, minus shipping. We also offer insurance on our tickets in case you can't make an event for personal reasons (restrictions apply). You can find more information about ticket insurance at checkout.
Who do I talk to if I have more questions?
You can get in touch with the Red Rocks box office directly, or contact buyTickets.com at 1-855-855-6777 or by sending an email to [email protected]. We'll do our very best to answer all your questions regarding Red Rocks tickets or any other matters.
Flash Seats Information
In order to set up a Flash Seats account, you will need to go to www.flashseats.com. Click "Register" from the menu across the top. Please be sure to register with the email address that was used to purchase tickets from BuyTickets.
Once you have completed the registration process, you will need to connect a credit card or ID to your account in preparation for your event. Your credit card will not be charged. Flash Seats uses the magnetic strip on your credit card as a means to "attach" ticket information.
If you do not wish to connect a credit card or ID to your account, you can also download the Flash Seats mobile app. The Flash Seats app will provide you with a barcode for the venue to scan when you arrive at your event.
If you already have an account on flashseats.com under the email address you provided BuyTickets upon making your purchase, you will not be required to create a new account. Once tickets have been transferred to you, you will be notified via email by both BuyTickets and Flash Seats. Before your event, please log in to your account to ensure that you previously connected a credit card or ID.
If you experience issues with Flash Seats, please reference their FAQ page for more information. BuyTickets does not own or operate flashseats.com.
Box Office & Will Call
The Red Rocks Box Office & Will Call is located on Red Rocks Park Road (Entrance 2) and typically opens four hours before show start time. The box office is only open on event days. Please call 720-865-2494 to verify box office hours. View the directions and maps.